MFJ-1717P, MOBILE FLEXIBLE DUCK, 2M, PL-259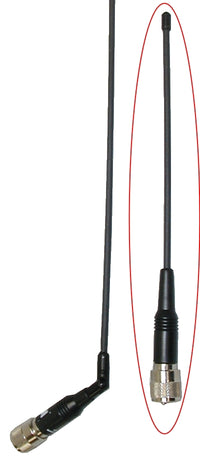 BLOWOUT SPECIAL!!! WAS: $39.95, NOW: $19.95!!!
The Most Popular Handheld Duck Antenna High gain dual band 144/440 MHz Flexible Duck antenna. 15 ¾ long, its ½ wave on 440 MHz that gives a hearty 2.15 dBi gain. On 2 Meters you get an efficient full size ¼ wave precisely factory tune for low SWR. High-Q, low loss construction. BNC Order

See the MFJ-1717PL for a fold-over antenna.