MFJ-1790, 10 METER VERTICAL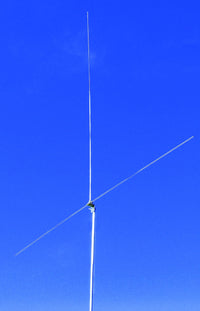 Work the World from your Backyard, this 10M Vertical is all you need!

Extremely lightweight for portable use . . .
Low Angle Radiation for outstanding DX
Vertical/Horizontal Mounting Bracket . . .

Ten Meters is Wide Open! This 11-foot vertical lets you work all the DX you can
handle! Features lightweight 11-foot radiator and two 6-foot radials both made of aluminum. Weighs less than 3 lbs., easy to put up/take down for DXpeditions or stealth.

MFJ-1790 has a super low angle of radiation to focus your signal where you want it -- reduces QRM/Noise and gives great DX!

Included mast bracket can be turned horizontal or vertical -- lets you attach it to an existing mast or pole with ease!
Product Manuals
Download Product Manual