MFJ-1888, LOOP, HIGH PERFORMANCE RECEIVING, .5 TO 30 MHz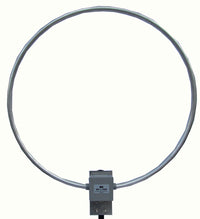 Like the MFJ-1886, covers 50 KHz to 34 MHz (reduced gain to 80 MHz), adjustable gain 1 to 12 dB, and also includes theMFJ-1888MC remote multicoupler controller.
+23 dB P1dB and +30dB IP3.
Noise Figure: 1.7dB.
Multi-coupler has four output ports and one input.
+15dB IP3.
Noise figure: 2dB MFJ-1888 can work with MFJ-4113TR transmit/receive switch or biastee power injector.
Product Manuals
Download Product Manual