RAU-1, RAU,AZ ROT W/DIGITAL CNTR.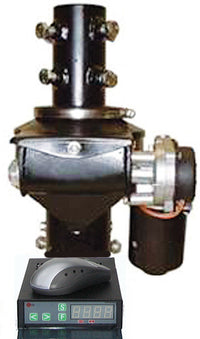 AlfaSpid's smallest rotator is a step up from mainstream rotators and provides excellent support for direct round mast mounting.Incorporates elevation rotator to provide full EL/AZ capabil-ity. Ideal for light duty 3-4
element antennas, short boom 6-Meter beams and 2 Meter/70 cm beam antennas.

Inclueds RAK-ICU Controller.