TB-52, TOWER BASE, FOR HG-52SS (871094)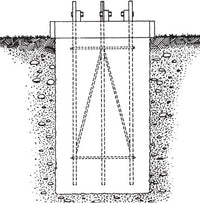 Due to Weight and Size to order this Item you must call Hygain for them to get the proper shipping.
Hy-Gain Tower Bases These tower bases are specially designed for Hy-gain crank-up towers. They come complete with a base hinge and a foundation welded steel-cage. The TB-52 is a tower base for the HG-52S
Hy-Gain Tower Bases
Tower Base
Tower
Tower Base Weight*
TB-37
HG-37SS
50 lbs.
TB-52
HG-52S
80 lbs.
TB-54
HG-54HD
90 lbs.
TB-70
HG-70HD
102 lbs.
*Tower Bases must be shiped by truck. Please call for a quote.